Lymphatic Massage   $65.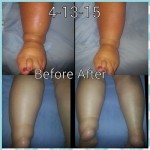 Lymphatic massage or lymph drainage massage is a technique used to help increase sports injury or for people experiencing a sluggish immune system or those suffering from a lack of energy.
TMJ Therapy    $65.
A unique combination of neuromuscular therapy and cranial therapy to relieve pain and stress.
Relaxation Massage   $60.
Deep or light soothing touch for stress and relaxation
Neuromuscular Massage  $65.
Consists of alternating levels of concentrated pressure on the areas of muscle spasm, combined with active isolated stretching to help soft tissue injury.
Sports Massage  $65
Consists of specific components designed to reduce injuries, such as alleviating inflammation and providing a warm-up for amateur and professional athletes before, during, after and within their training regimens.  Increases flexibility and performance while reducing the risk of injury.