Give your skin a treat,  you deserve it!  Call today!  727-698-9232
European Treatment Facials   $70.00
The European Facial is a complete facial which helps in maintaining a healthy complexion.  Focusing on your specific concerns.  A deep pore cleansing, light exfoliation and extractions if needed.  Includes a facial massage and is completed with steam, a soothing mask and hydrating serum.  The skin is treated from face to décolleté.  The European facial massage increases circulation of the blood which carries oxygen to skin tissues and tones facial muscles.
Add relaxing specialized foot treatment with heat for $15.00
Please allow 60 minutes for this procedure.
Lunch Time Facials  $35.00
Helps you relax, rejuvenate yourself during your lunch break.  This includes gentle facial and décolleté massage with a hydrating mask. No downtime.
Please allow 30 minutes for this treatment. 
Therapeutic Enzyme Facials.   $75.00
A spa-like experience that fortifies and rejuvenates the skin.
This facial provides:
Cleansing
Skin Analysis
Light Enzyme Mask Exfoliation with steam (unless sensitive skin or Rosacea)
Deep pore extraction
Moisturizing Mask w/ Ultrasound
Relaxing massage of the neck, shoulders, and feet.
Specialized and designed exclusively for your facial type.
Add relaxing  specialized foot treatment with heat for $15.00
Microdermabrasion w/  Moisturizing Mask
Microdermabrasion sloughs off the dead and dull layers of the skin, stimulating an increase in collagen production and rejuvenation. Many see dramatic improvements in the tone, texture and color of treated areas after just one treatment.
1 Treatment  

$85.00   
Series

 of 3 Treatments.  

$255.00
Back Microdermabrasion Treatment.  $85.00
---
The 1-2 Punch.      Microdermabrasion + Peel Treatment Facial
This results-driven facial treatment uses  two facial cleansings, hot towel, a combination of mechanical exfoliation (microdermabrasion) and chemical exfoliation (Glycolic or AHA Lactic Peel) to brighten, smooth and clear the skin, Moisturizing Mask with High Frequency or Ultrasound. This signature facial treatment is best for those looking to get the glow back to their skin and is the best maintenance facial for those from 30 years and up ( depending on skin type). It is also good for acne-prone and oily skin types. There is no downtime with this facial treatment.
Not for Rosacea or sensitive skin.
Cleans, exfoliates and polishes the top layer of your skin removing unwanted dead cells and debris. Benefiting dull skin, hyperpigmentation, enlarged or clogged pores and rough skin texture.  Continued treatments are a great defense against the appearance of aging.
1 session – $125.00
2 sessions – $245.00
4 sessions – $375.00
Please allow 75 minutes for this treatment
Lactic Acid Peels.  

$80.00
Improves your skin's appearance by brightening and hydrating. Best results with a series of three or four.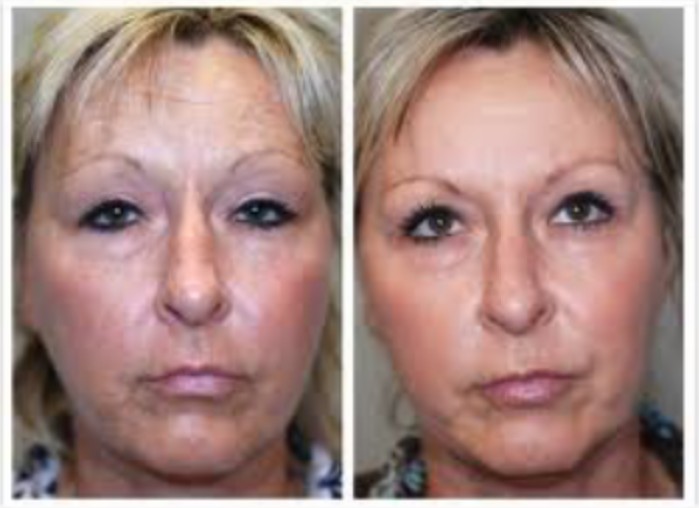 Salicylic Acid Peels. $80.00
The best acne treatment, reduces acne inflammation. Also a superior exfoliate, improves the appearance of aging and sun-damaged skin.  Salicylic acid is derived from the bark of the willow tree. Unlike most acids it is oil soluble and is especially helpful in treating acne because of its ability to penetrate the follicle. It encourages the shedding of dead skin cells from within the follicle, helping to clear the pores of debris. In this way, it reduces the number of pore blockages and breakouts on the skin.
Glycolic Acid Peels.  $80.00
Best results  with a series of three or four.
Exceptional for oily skin and removes top layer of skin, prompting the production of new collagen and elastin.  Glycolic acid is derived from sugar cane and has the smallest and shortest molecular chain.  Glycolic peels are mild peels and great for most skin types. They do not penetrate very deeply into the skin so they usually do not cause wounds.  They are best for treating surface imperfections, like light skin discolorations, freckles, acne, and blackheads. Glycolic acids also stimulate collagen, so over time multiple glycolic peels may help with very fine wrinkles and mild skin imperfections. For best results we recommend a series of four treatments every 2-4 weeks and periodically thereafter to maintain results. There's usually no obvious peeling with glycolic peels and results become visible after a session.
TCA Peels.  $90.00
Trichloroacetic Acid (TCA) Peel- TCA peels diminish fine lines, age spots, improve texture, and can even tighten the skin slightly.  Three acids are used which work together for the ultimate peel.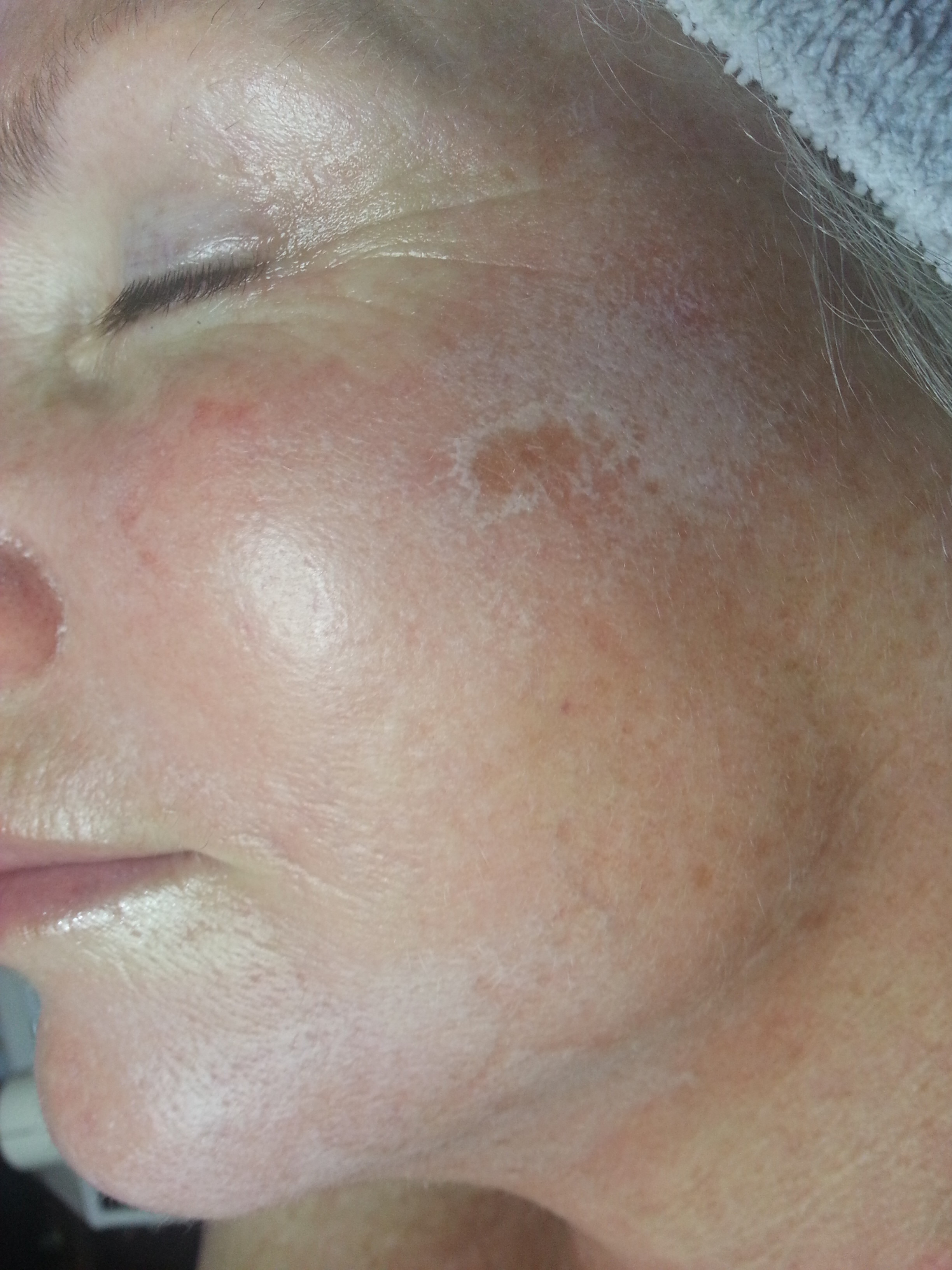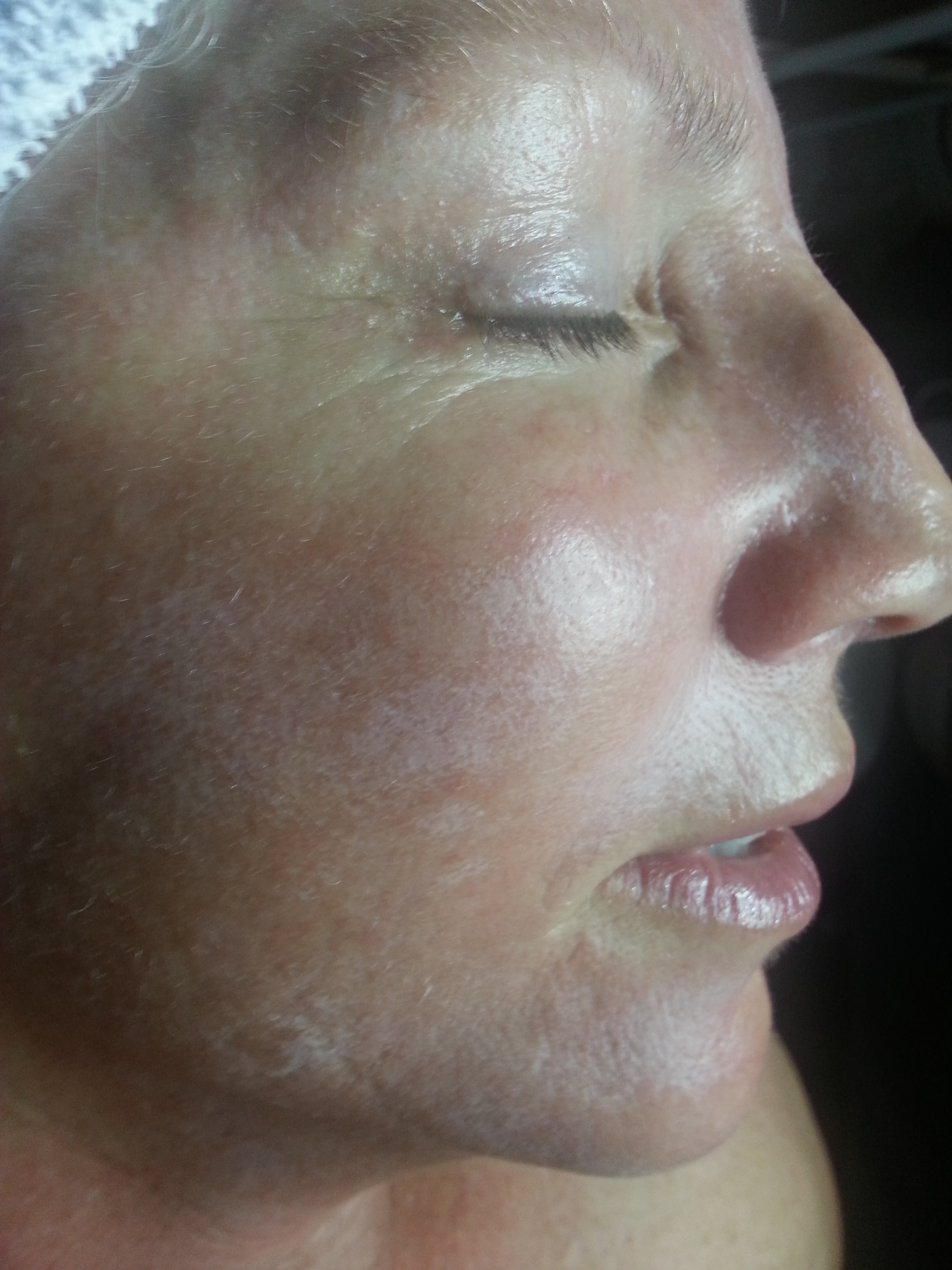 Pumice Peels.    $65.00
Manual microdermabrasion exfoliates that buffs away dullness, with masque.